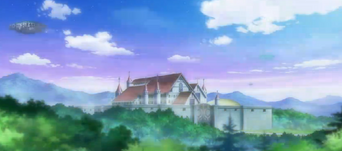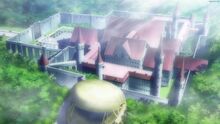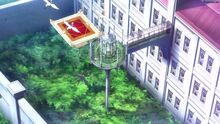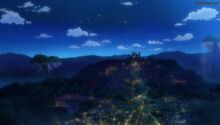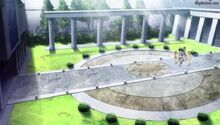 Biscotti Republic (ビスコッティ共和国 Bisukotti Kyōwakoku) is a country in Flognarde. It favors peace, and is blessed with forests, plains and lakes. It is inhabited with puppy-like Biscottians.[1]
Name origin
Biscotti is Italian for "biscuit".
A republic is a form of government ruled by elected leaders, rather than an inherited or appointed monarch. The Biscotti Republic is ruled by a representative suzerain, princess Millefiori Firianno Biscotti, advised by a council of elders.
Places in Biscotti Republic
Firianno City
Firianno City (フィリアンノ城 Firianno Jō) is the floating city upon a lake in Biscotti, and where the royal Firianno Castle is located.
Cerise Fortress
Cerise Fortress (スリーズ砦 Surīzu Toride)[2] is where "Millefiori" (shapeshifted by Ricotta) and the Maid Squad encamp during the full battle against Galette Lion Territory.
References