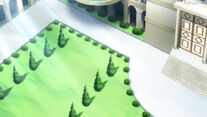 Principality Of Pastillage
or
Pastillage
is a principality on the continent of Flogarde. It is governed by the first princess
Couvert Eschenbach Pastillage
. Its capital (name desconose) is a large city that grows around national plaza, of which the main streets emerge as an asterisk.
Points of Interest
Intituto Esnart.
National Square.
National Amphitheatre.
Hero Hill King.
Notable residents
Ad blocker interference detected!
Wikia is a free-to-use site that makes money from advertising. We have a modified experience for viewers using ad blockers

Wikia is not accessible if you've made further modifications. Remove the custom ad blocker rule(s) and the page will load as expected.